Despite Disney having had three months to announce something, once again the new Marvel characters have leaked before their reveal, along with a brand new Disney Original, Baloo from The Jungle Book.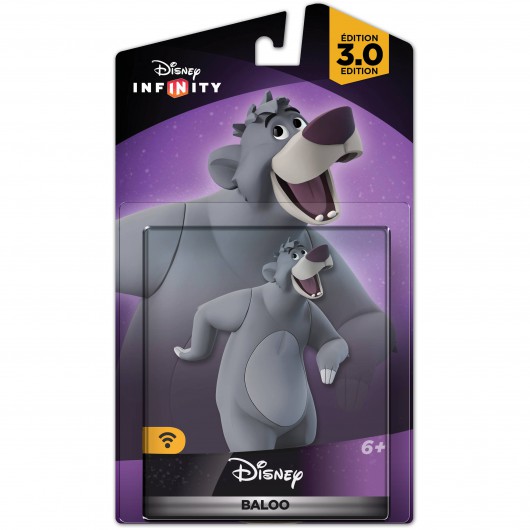 A recent (since removed) posting on Amazon gave the Marvel Battlegrounds Play Set a March 15th date so expect the same for the individual Marvel characters, the release date for Baloo is still unclear but I would expect it around the same time.
Also shown is the first clear image of the Marvel Battlegrounds Power Discs which does indeed include Ghost Rider's motorcycle that John Vignocchi confirmed and then almost immediately retracted a few months ago.
Unfortunately still no sign of the actual Play Set itself so the mystery of who will be joining Captain America goes on...
Update 19/1: The Play Set has been seen and the mystery has been solved, the character joining Captain America is... nobody! The first ever one person Play Set for the first ever four player local co-op Play Set! Of course!
The yellow WiFi icon means that you will need to connect your console to the internet to receive an update for the game in order to play as these characters (with the exception of Black Suit Spider-Man, he's already in there from Disney Infinity 2.0).