Marvel Battlegrounds
Play Sets
Marvel Battlegrounds
Warning: This Play Set is not compatible with the Apple TV version of the game and is not available for the PC edition.
Marvel Battlegrounds is a brawler Play Set which pits hero against robotic duplicate hero in a battle to stop Loki and Ultron's evil plans.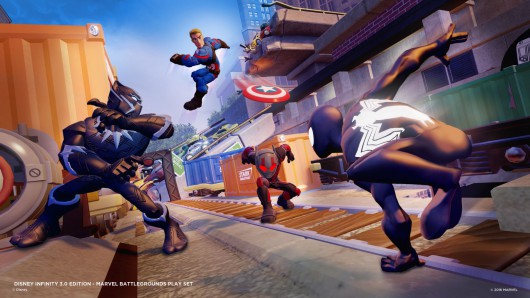 According to the developers, the main focus of the Play Set was on the 4 player local versus mode. There is also a story mode and a set of challenges that you can complete in either single player or two player co-op.
All previous 2.0 Marvel characters are playable within the new Play Set as well as the new characters Captain America - The First Avenger, Ant-Man, Black Panther, and Vision.