Challenge Locations
Strewn around the three planets of the Rise Against the Empire Play Set are fifteen challenges for you to compete in.
Tatooine
Tatooine Space
In space above Tatooine is a single challenge.
Hoth
There are five challenges to take part in on Hoth.
Hoth Space
Just one above Hoth.
Endor
Pilot Those Wings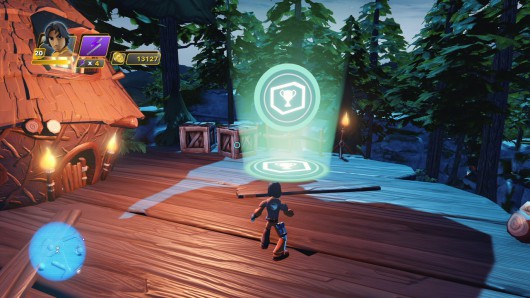 Ring Collector
At the highest point on a tree near the noose exit from the village.
Endor Space
And finally two in space above Endor.
The feats "Complete all challenges with at least a Bronze/Silver/Gold rating" only require the single-player medals, you do not need to earn any of the multiplayer medals to complete these.
| | | |
| --- | --- | --- |
| Bronze | First Step Into A Larger World | Jabba the Hutt |
| Silver | Feeling The Force Flow | R2-D2 |
| Gold | Return Of The Jedi | AT-AT Cannon |