Completing the trio of Play Sets I've posted maps of Knowhere from the Guardians of the Galaxy Play Set, they should help steer you towards any missing Crossover Coins or Bonus Boxes.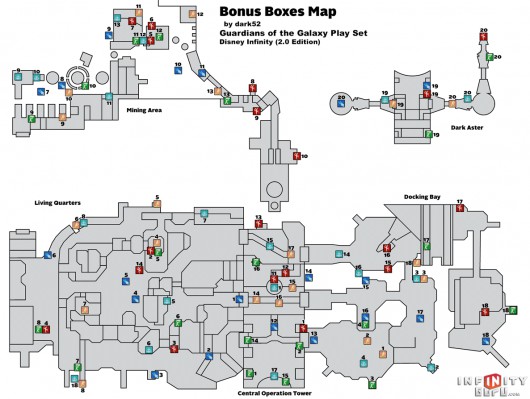 The main difference here is that you need to advance through pretty much the whole of the story in order to collect everything.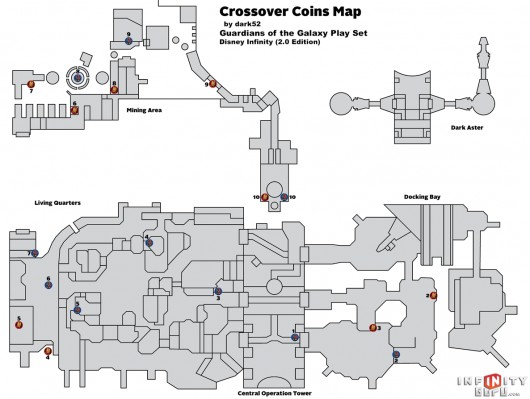 I have also updated the Avengers Bonus Box Map with the Wall Crawl boxes thanks to the free Hulk trial in the recently released PC version of Disney Infinity Marvel Super Heroes, and have also added the Maximum Strength Bonus Boxes to the Spider-Man Bonus Box Map as I finally received Venom.