In yet another complete mess for the Disney Infinity PR team the last two Disney Originals characters have finally been officially revealed as Sam Flynn and Quorra from the Tron franchise, the catch being that they are digital only and therefore exclusive to the iOS and PC versions.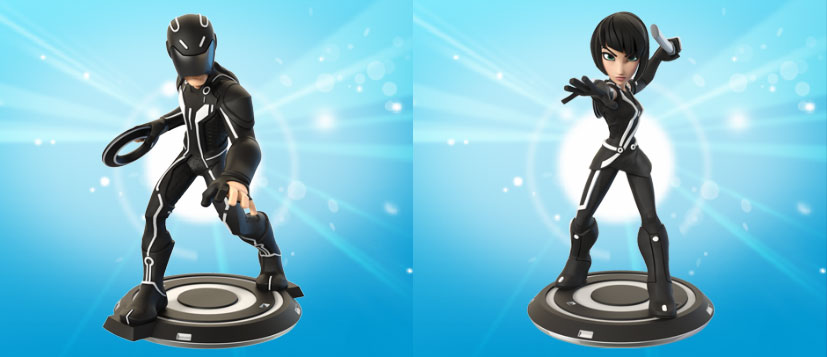 They are already available in the Toy Box 2.0 iOS app, you can buy them now for $2.99 (£2.29) if you really must. If you want them on PC you'll apparently have to wait until some time in March.
And if you're wanting to play them on console... well... tough luck. No toys means no play. Yes there were originally promises of a physical release and no there's no explanation as to what that was all about, just more disinformation like the Disney Play Sets I suppose. Roll on 3.0.
Those of you who have bought the Green Goblin will be happy to hear that the patch that contains the fix for his glider has released today.