Holocrons
The Force Awakens has its own set of 15 Holocrons for you to find, each of which unlock a piece of general Star Wars Concept Art. Finally you can have a complete gallery.
Several of them are locked behind doors that can only be opened with a lightsaber, none of the three native characters can do that so you'll have to find a Champion Coin for a lightsaber user that you have to open them first.
Jakku
Four of the holocrons can be found on Jakku's surface.
Space Above Jakku
Two can be found on the moon.
Star Wars Concept #17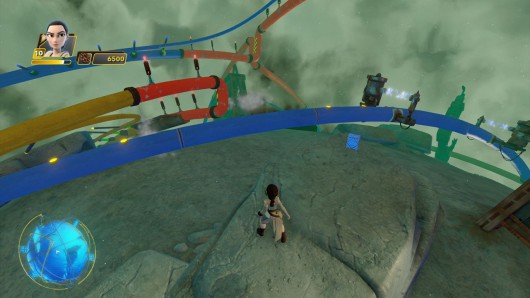 On the surface of the moon, sitting on a rock next to where the blue pipe that goes through the deep gap crosses with a yellow pipe.
Takodana
Another four are on Takodana's surface.
Space Above Takodana
Yep, there's two on the moon.
Starkiller Base
Replay the mission "Shield Shock" to be able to access these final three.
Star Wars Concept #18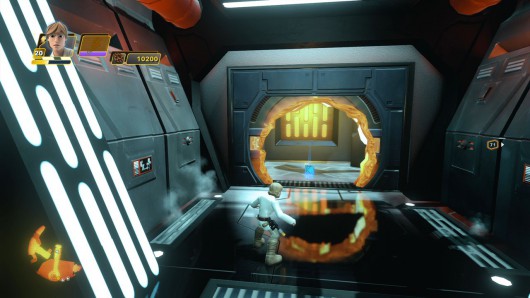 Through a lightsaber door halfway up the elevator shaft section. Shoot two targets to extend a bridge.
For finding all 15 of the holocrons you earn the feat "History Lessons" and unlock "ME-8D9" for use as a Townsperson in your Toy Boxes.