News Archive - October 2013
Another week brings us another set of Toy Box Challenge winners. This time it's the turn of the Maze Challenge. The next theme for the Toy Box Challenge is to build a toy box for any Disney movie you choose.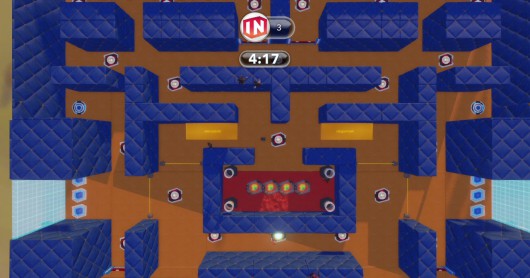 Adventure Maze by DanoCustomArt gives you ten minutes to make it through a maze that just keeps on going.
MazeChase by Soultab has an Infinity take on Pacman.
Dungeon Maze by Drake Z is a tightly enclosed maze with a few traps and obstacles to sway you from your path.
Jack's Maze by crazybynick is a pirate themed maze.
Frozen Cave Maze by Steve W is a shiny blue maze with lots of dead-ends.
As next week sees the release of the Toy Story Play Set the official Disney Infinity Youtube channel has posted a few new videos on the subject, one for the Play Set and ones for each of the three playable characters.
Toy Story in Space
Buzz Lightyear
Jessie
Woody
The five new winning Toy Boxes from the Royal Empire challenge have been released and the next challenge announced, your challenge this week will be to build a spooky Halloween themed Toy Box.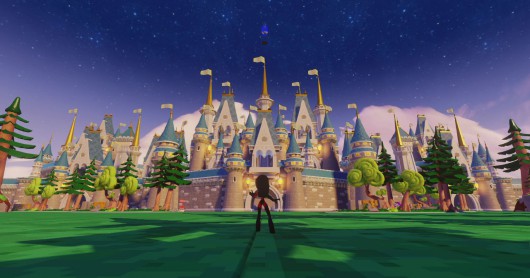 Wonderland by Princess Blinks recreates Wonderland in the Toy Box.
Giant Castle by Steve W has a giant castle with a few traps inside.
Castle Course by Infinite Mickey is an underground obstacle course with a castle plopped on top.
Disney Kingdom by Charlie A has a far off castle which you must reach.
GOOD vs EVIL by Lachlan1075 features two castles facing off against one another.
And a reminder that some more of the new Toys R Us exclusives are out this weekend. You'll be able to find the Infinite Crystal Sulley toy as well as the Infinite Crystal Mr. Incredible and another of their exclusive Power Discs (although it should be noted that the Power Disc is "Emperor Zurg's Wrath" which is included in the Race to Space exclusive double pack that will be released next month, that pack also contains Crystal Lightning McQueen, Crystal Buzz Lightyear and another Power Disc "C.H.R.O.M.E. Damage Increaser").
It's Thursday so Disney have posted the five winning entries to last week's Extreme Sports Challenge and started the next challenge. Your task is to build your very own maze.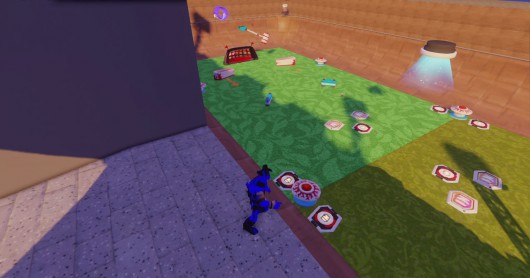 Ten Tough Trials by Finn-Warrior is an obstacle course with some sports themed sections.
Soccer Gladiator by MBRedboy31 is a football game with enemies appearing each time you score.
Pinball Soccer by Father911 is another game of football but with loads of pinball parts all over the arena.
Paintball World by Troy39 is a large arena for paintballing.
Stunt Jump Arena by OneMama is a stunt park with a goal of performing 100 tricks within the five minute limit.
Remember that Woody and Jack Skellington are out now at Walmart and GameStop!