Another week brings us another set of Toy Box Challenge winners. This time it's the turn of the Maze Challenge. The next theme for the Toy Box Challenge is to build a toy box for any Disney movie you choose.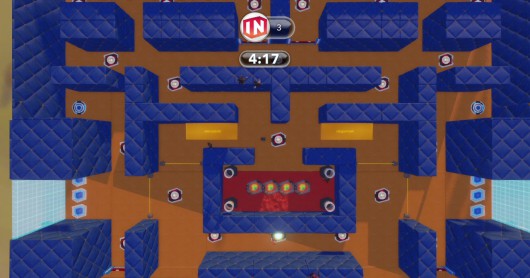 Adventure Maze by DanoCustomArt gives you ten minutes to make it through a maze that just keeps on going.
MazeChase by Soultab has an Infinity take on Pacman.
Dungeon Maze by Drake Z is a tightly enclosed maze with a few traps and obstacles to sway you from your path.
Jack's Maze by crazybynick is a pirate themed maze.
Frozen Cave Maze by Steve W is a shiny blue maze with lots of dead-ends.
As next week sees the release of the Toy Story Play Set the official Disney Infinity Youtube channel has posted a few new videos on the subject, one for the Play Set and ones for each of the three playable characters.
Toy Story in Space
Buzz Lightyear
Jessie
Woody