It's Thursday so Disney have posted the five winning entries to last week's Extreme Sports Challenge and started the next challenge. Your task is to build your very own maze.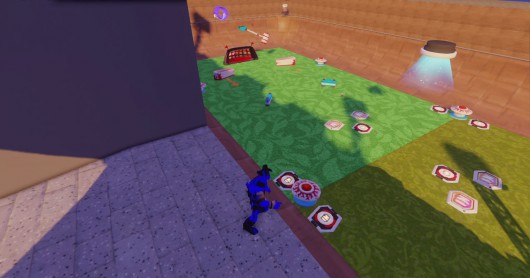 Ten Tough Trials by Finn-Warrior is an obstacle course with some sports themed sections.
Soccer Gladiator by MBRedboy31 is a football game with enemies appearing each time you score.
Pinball Soccer by Father911 is another game of football but with loads of pinball parts all over the arena.
Paintball World by Troy39 is a large arena for paintballing.
Stunt Jump Arena by OneMama is a stunt park with a goal of performing 100 tricks within the five minute limit.
Remember that Woody and Jack Skellington are out now at Walmart and GameStop!