After a few delays today marks the day that the iPad and iPhone version of Disney Infinity: Toy Box 2.0 is released around the world.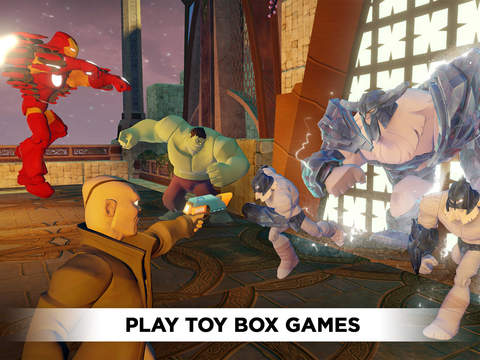 As the name of the app suggests you can create, build and play in the new version of the Toy Box from Disney Infinity 2.0 all on the go. This time around you can even connect online to play with other people in your Toy Boxes.
To play with your existing collection of characters you just have to unlock them using their web codes, you'll find those on the accompanying trading cards.
The game is free to download and play but it makes extensive use of microtransactions to unlock things like characters, power discs and large amounts of sparks, helpful if you don't already have the console version or any physical toys (although it does offer a rotating selection of three temporary free characters to play as). It will take up 4.4GB of space and will require an iPhone 5 or newer or an iPad 2 or newer to play.