Finally giving us a time and date for when they're going to officially reveal some new information about what else they have planned for Disney Infinity 3.0, Disney have scheduled a video titled "Disney Infinity Next" to run on the 1st of March at 10AM PT (6PM UTC).
What is there to reveal? Officially? Plenty. Even though we're less than a month away from the launch of Battlegrounds somehow the leaked Marvel characters are still not officially unveiled, we've got Baloo to be told about, a LightFX version of Kylo Ren to be illuminated, and the recent rumblings of an Alice Through the Looking Glass Play Set or characters. The real question is are they going to reveal anything that we don't already know about?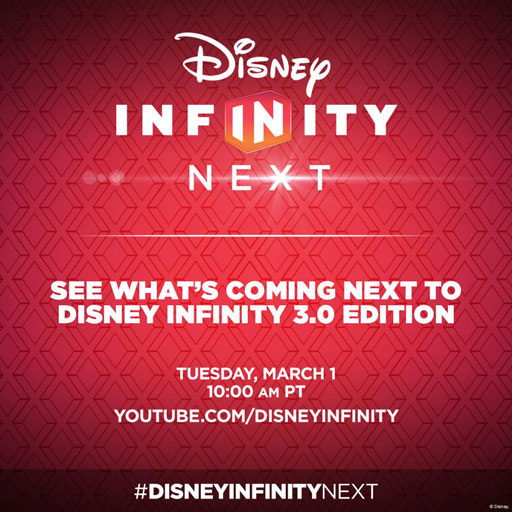 At 12PM PT they'll also be running a live stream on twitch.tv where you'll be able to ask questions and watch them play, so probably a similar format to the Toy Box TV Live that they used to do more often.
And finally, in five US cities there will be special screenings of the new film Zootopia along with the Disney Infinity Next video on March 1st. Those cities are Anaheim, CA, San Francisco, CA, Chicago, IL, Orlando, FL, and New York, NY. You'll be able to sign up for one of those screenings on the official site tomorrow.