Just one month after the console launch the iPhone/iPad and Android editions of Disney Infinity: Toy Box 3.0 have gone live.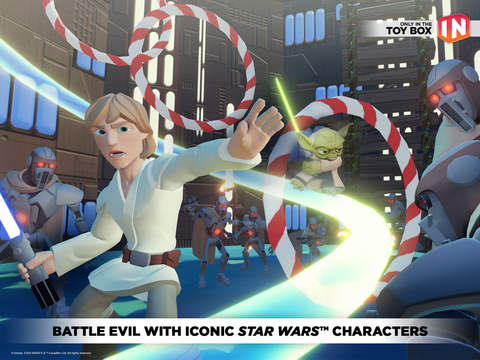 As the name implies the game is still Toy Box only, no Play Sets on the go I'm afraid. It does however feature the new Toy Box Hub, My INterior and, if you have registered its webcode, Toy Box Takeover.
Each week there will be a different selection of three free characters to try out but if you already have your own toys just input your webcodes to unlock them in the app. Otherwise you can buy digital versions of the characters individually or in bundles, other in-app purchases include sparks and hex discs.