Yesterday, at a panel as part of the PlayStation Experience, Disney showed a first look at the PlayStation Vita version of the Disney Infinity: Marvel Super Heroes (2.0 Edition) Starter Pack and revealed that the exclusive character it will come with is none other than Black Suit Spider-Man. He will be accompanied by the two Marvel Toy Box Game Discs and the Spider-Man Play Set Piece, the Starter Pack does not include a Nova figure.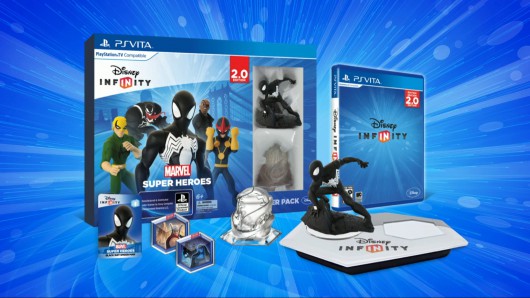 This version of the Spider-Man toy is only going to be available in the Vita Starter Pack but in-game it will look the same as when you use the Alien Symbiote Costume Power Disc with the regular Spider-Man.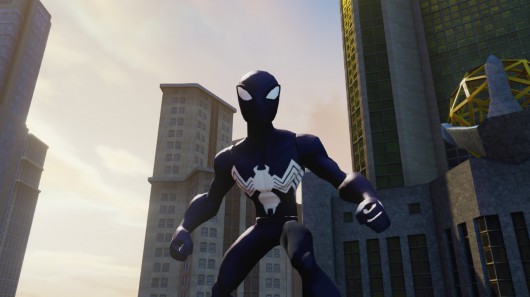 Could this pave the way for figures of any of the other Costume Power Discs?

The Vita edition is scheduled for launch in May 2015 and will also be compatible with the PlayStation TV device.