As part of their presence at this year's San Diego Comic Con, Disney have revealed the third Play Set of Disney Infinity: Marvel Super Heroes (2.0 Edition) as "Guardians of the Galaxy".
The Play Set features five playable characters: Rocket Raccoon, Star-Lord, Gamora, Drax, and Groot. Star-Lord and Gamora are included in the Play Set pack, you'll have to buy the others separately. The Play Set is described as "an action-packed space adventure in a battle to defend Knowhere against Ronan the Accuser and his army of Sakaarans".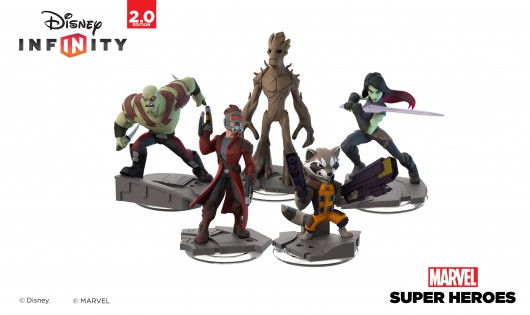 The game has also finally been given a confirmed release date, that of the 23rd of September in North America, the 19th of September in the UK, and the 18th of September in Europe and Australia.