Every week Disney will be putting up a brand new set of Disney Infinity Toy Boxes and this week's selection features a few obstacle courses as well as a few environments just to mess around in.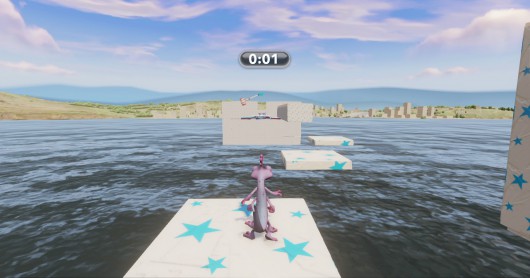 Blue Breakout features a tightly enclosed obstacle course, Jungle Cruise is based on the Disney attraction of the same name, Trench Run sees you flying through a canyon avoiding turret fire, Toy Columbia is a large world inspired by the similarly named Bioshock Infinite complete with Sky-Lines, and Sky Gauntlet is a much more open obstacle course but that just means you've got further to fall.
To check them out for yourself simply select the "Toy Box" option at the main menu, then "Toy Box Share", and finally "Disney's Toy Boxes". You then Download and Play Content whichever of the Toy Boxes you want to have a go in.