Five new Disney Toy Boxes hit Disney Infinity earlier today. There's a Wrestling Arena with all sorts of gadgets to help you fight, a Hot Lava level filled with some hot lava, an ESPN Speedway which you can race around, one called Super Sidescroll which may seem familiar, and a Cave of Wonders to race through.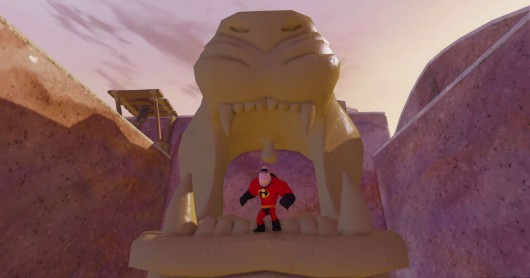 The beginnings of the Infinity Guru Walkthrough for Disney Infinity is up, it so far covers the Incredibles Play Set and tells you how to complete all of the missions as well as where to find the Chests and Challenges that are hidden throughout Metroville.
Next up will be Monsters University followed by Pirates of the Caribbean before moving onto the separate Cars and The Lone Ranger Play Sets, be sure to check back soon for them.